I have reported this sighting. While trying to identify this little guy, I noticed that there was really no information other than a simple photo of what type of moth I believe him to be.
Check it out here
. So I looked into it and sent an email to the area coordinator. I am having a case of insomnia so I have nothing better to do while I wait for my body and mind to wind down and let me sleep. Hope everyone has a wonderful weekend.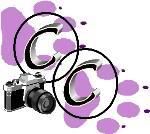 For more critter pictures click the icon.